Citizens & City Hall Monitor Sanitation in Belém
Posted On August 21, 2015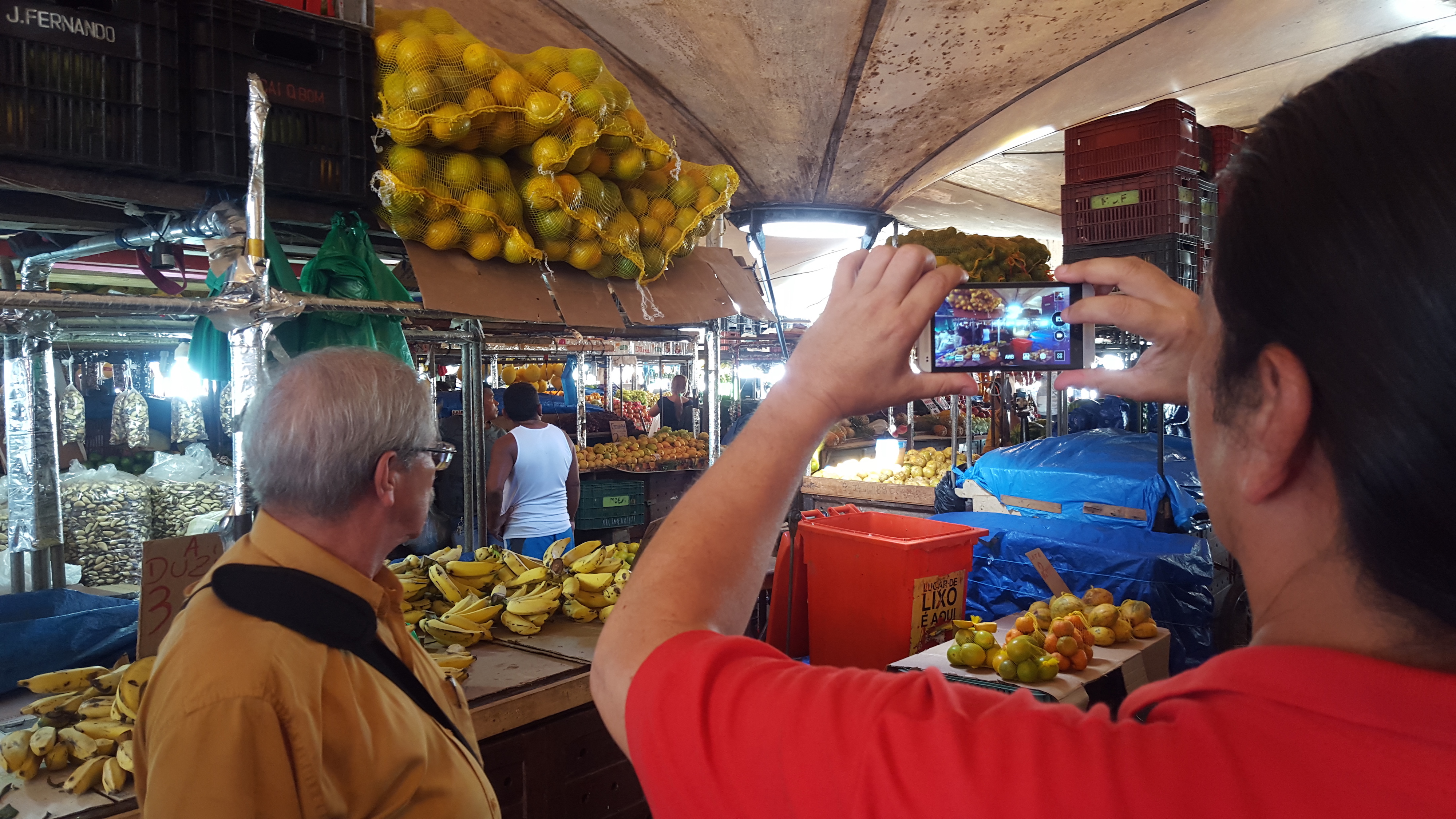 This past week in the northern Brazilian city of Belém do Pará, we had the pleasure of commemorating the first official collaboration between a civil society group and local government to monitor city issues using Promise Tracker. During a 2-day sprint, we teamed up with the Social Observatory of Belém and City Hall's Department of Solid Waste to review some of the largest contracts for sanitation and waste removal in the city and launch a monitoring campaign to assess the performance of the company hired to provide these services.
The team decided to focus on the symbolic open-air marketplace, Ver-o-Peso, located in the heart of the city's historic center. The market is one of the oldest and most well known in Belém, serving as a cultural center and tourist destination for the city. At the start of 2015, City Hall was paying more than $150,000 USD a month to a private company to handle sanitation and trash collection for Ver-o-Peso alone. Despite recent reforms that cut this contract nearly in half, both the Observatory and the Department of Solid Waste had a vested interest in determining just what those funds were getting for the city and its residents.
We conducted the first assessment of the marketplace with members of the Observatory, Solid Waste Department technicians, managers of the market and even staff of private sanitation company. After initial review of the results by the team, the Director of the Department has dedicated internal staff to work with the Observatory to refine the Vero-o-Peso campaign and use it as a model for citizen-government collaborations to monitor other services and departments within City Hall.
In this particular case in Belém, monitoring seemed to provide an easy win-win for both government and citizens. A cleaner and more orderly market means a better experience for regular shoppers and merchants and a more positive portrait of the historic city for tourists. As private companies were being hired to provide these services, an exposé of sub-par performance would not be a direct attack on City Hall, but rather an additional resource to support the renegotiation and enforcement of contracts. In the end, the exercise of bringing all actors together (public, private and citizens) to agree on reasonable indicators and participate in the assessment proved to the participants on the local government side that this type of monitoring could benefit a range of other services and help City Hall stay in front of issues affecting the city that they may not have the man-power to actively assess.
This partnership is the first of its kind for Promise Tracker and I believe represents a model that will ultimately yield the greatest success for citizen groups looking to bring about real change in their cities. Though evaluating the performance of local officials and offices can easily lend itself to an antagonistic stand off between citizens and government, the exercise can also be framed as a value-add. Through the provision of a set of new information, citizens have the opportunity to highlight issues perhaps overlooked by the myriad of departments serving the city and offer insight on where – literally on the map – these actors can focus their efforts to improve.
In the methodology through which we have been running Promise Tracker  workshops and disseminating the tool, we have focused heavily on the idea of collecting actionable information. Beyond merely denouncing where problems are in the city or where infrastructure is lacking, how can we provide information that make these issues easier to address or remedy? In a recent workshop in Jardim Pantanal on the periphery of São Paulo, the local Residents Association was concerned about the lack of areas for play and leisure in the region. The group set out initially to map the public spaces that were abandoned or no longer suitable for play. When we began to discuss what they hoped to achieve through this mapping, the campaign began to take a different shape. In the end the group chose to assess some of the key aspects that would be necessary to have in place in order for the spaces to function as safe and practical play areas for the community – illegal occupations would have to be removed, garbage and other discarded materials collected, lighting installed or fixed, gaps in pavement or terrain leveled, and so on.
As they thought more about how they would present their findings to City Hall, the group found it would be far easier to make an ask if they knew precisely what that ask would entail for local government. They also thought they would be more likely to get a response if they could demonstrate the effort and responsibility they had taken as residents of the area to make progress on the issue. The group looked at which areas could be cleaned up by volunteers in the neighborhood and which would need larger debris removed by city trucks. They also looked at where groups already held activities and sports games as these actors would have a vested interested in contributing to upkeep and preventing informal occupation of the area by other groups. The association plans to complete their mapping this month and present the results, along with the outcomes of community cleanup efforts, to local officials to request support in transforming the first of these areas into a park and soccer field.


One of our main objectives in developing Promise Tracker was to empower citizens to collect information that contributes to greater transparency and government accountability. Though discussions about monitoring often focus on local governments' responsibilities and whether or not they are fulfilling them, we are looking in many ways with this project to develop a better sense of what our own responsibilities are as citizens and how in daily life we can do our part to ensure our cities are better places to live. Monitoring local infrastructure and services is one way to fulfill this role. It is also an opportunity to spark discussions on both sides of the divide about what more proactive and collaborative development could look like.
We look forward to following the rollout of Promise Tracker in Belém over the next few months and sharing the outcomes of citizen monitoring collaborations in other cities throughout Brazil.